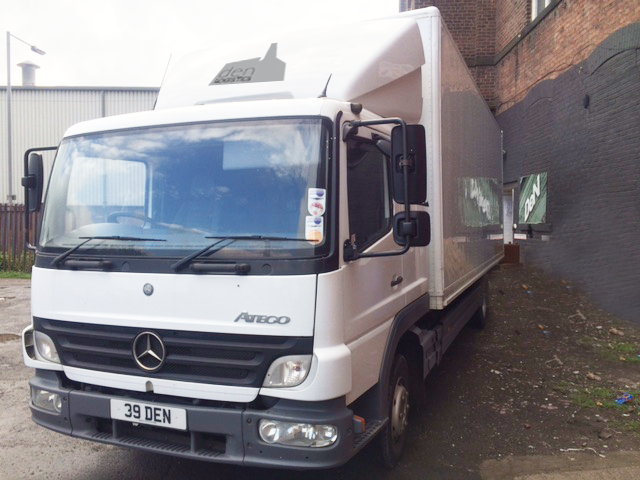 UK Delivery
We know how much you're looking forward to receiving your Den Living purchases and so we have made our delivery and returns system as easy as possible.
When and how will I receive my order?
Our in house team is trained to make sure you receive your goods as quickly and easily as possible. All orders will be dispatched from the warehouse within and delivered within 7 days from payment. (Stock dependant)
What about custom pieces and made to order furniture?
Larger pieces and furniture made to order (classified as special or non-standard goods) are dispatched as indicated in the product detail page. We will notify you by email when we receive your goods and give you an estimated delivery date. When your product has arrived, we will contact you by phone to agree a suitable delivery time.
How much does delivery cost and how long does it take?
STANDARD DELIVERY
Delivered within 7 working days
Delivered Monday – Friday, 8.30am – 6pm
Free Delivery on orders over £1000
Do I need to be in when the delivery arrives?
It is always better if there is someone available to receive the goods and we can deliver to your home, place of work or anywhere that is convenient for you. Items are delivered by our fantastic couriers to the delivery address shown on the order, and they do need to get a signature when they leave the parcel with someone, so that they can update the tracking information and have a record of the delivery. If there is no one in, the courier will leave the package with a neighbour, take their signature and put a card through your door. If that is not possible, they will return the package to the local depot and contact you to rearrange delivery. If that fails, the package will be returned to our warehouse and we will contact you to rearrange delivery. For larger pieces of furniture or lighting, our couriers will contact you in advance to arrange a suitable time when you will be at home.
When do deliveries take place?
Deliveries can take place between 8.30am and 6.00pm Monday to Friday. As we partner professional couriers to deliver your goods in perfect condition, Den Living does not schedule the delivery routes or rotas, and therefore, as a rule, we cannot advise on exact dates or times for deliveries. We can however do our best to work something out if your delivery is time critical. Remember that deliveries can be affected by Bank Holidays and Public Holidays – and, occasionally, the weather!